Polymeric Micelles of Oregano - Formulation and In-Vitro Evaluation
Keywords:
Oregano, Amphiphilic copolymers, Pluronic F127, Polymeric micelles.
Abstract
Polymeric micelles are most popular and promising drug delivery systems in recent years. Polymeric micelles are self assembled nano sized colloidal particles and size is ranges from 10-100 nm. The aim of the present study is to formulate oregano polymeric micelles to improve its aqueous solubility. Oregano loaded polymeric micelles were prepared with different polymers like PVA, PEG4000, and Pluronic F127 using solvent diffusion technique. The drug and polymer ratio were taken by Box-Behnken design. Optimization of the micellar formulation was done by using response surface method (RSM). The active constituents of oregano were analyzed by HPLC at 274 nm. The retention time of oregano in HPLC was found at 11min. The prepared polymeric micelles have low CMC value, the particle size and zeta potential was found to be in between 53.9±6.4 to 255±7.2 and -11.7±2.2 to 42.9±0.9 respectively. In vitro drug release studies revealed that 70.1 ± 1.81 % of drug released from micelles after 24h. The entrapment efficiency was found different for all formulations due to different concentration of drug and PEG used. The optimized oregano polymeric micelle formulation was further evaluated by phase contrast microscopy, FT-IR analysis and in-vitro drug release kinetics. Optimized micelle formulation displayed a spherical- shaped morphology, no drug-excipient interactions and follows first order so the formulations released in sustained manner, and it also follows Higuchi and Hixson crowell release mode. It is concluded that the prepared oregano polymeric micellar system has an excellent potential delivery with increased solubility to be used orally.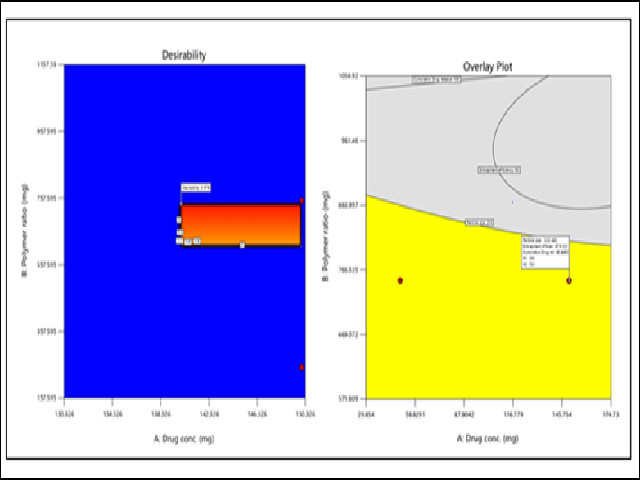 Downloads
How to Cite
Keerthana, M., Komala, G., & Nagaraju, R. (2023). Polymeric Micelles of Oregano - Formulation and In-Vitro Evaluation. Current Trends in Biotechnology and Pharmacy, 17(1), 660–670. https://doi.org/10.5530/ctbp.2023.1.7