COVID 19: A New Insight Into Organ Failure and Compli-Cations Caused by Novel SARS-CoV-2 Virus and Discussion on the Role of Nanotechnology in Detection, Treatment and Prevention of the Disease
Keywords:
COVID-19, SARS-CoV-2, Multiorgan failure, Nanotechnology
Abstract
The severe acute respiratory syndrome coronavirus 2 (SARS-CoV-2) virus, which first appeared in Chinese individuals in December 2019, is now causing the COVID-19 pandemic, with 5,79,319 deaths and 13,338,364 confirmed cases as of January 31st, a total of 56.7 lakhs. COVID-19 causes dysregulated immunological responses, metabolic dysfunctions, and negative consequences on a variety of organ functions. Significant risk factors are typically connected with older people who have medical comorbidities including cancer and diabetes. Scientists and doctors have battled to understand the unique virus and its pathogenesis in order to develop suitable treatment drugs and vaccines for COVID-19. The spike protein SARS-CoV-2 has recently been discovered to attach to the enzyme that converts human angiotensin I. The purpose of this study was to examine the involvement of many organs in COVID-19 patients, particularly in severe cases. We also wanted to know what was driving the multiorgan failure caused by SARS-CoV-2. Multi-organ dysfunction manifests itself in a variety of ways, including acute lung failure, acute liver failure, acute kidney damage, cardiovascular disease, a variety of haematological abnormalities, and neurological problems. The most important processes are associated to SARS-direct coV-2's and indirect pathogenic features. Although SARS-CoV2 receptor angiotensin-converting enzyme 2 (ACE-2) was found in the lung, heart, kidney, testis, liver, lymphocytes, and nervous system, the presence of SARS-CoV-2 RNA in these organs was unknown. These epidemics have strained healthcare systems and prompted serious concerns about how to deal with them using traditional drugs and diagnostic tools. In this regard, the application of nanotechnology opens up new avenues for the creation of ground-breaking preventative, diagnostic, and treatment solutions. We examine how nanotechnology can be applied to control the COVID-19 virus by designing nano-based materials such as disinfectants, personal protective equipment, diagnostic systems, and nanocarrier systems for treatments and vaccine development, as well as the challenges and drawbacks that must be overcome.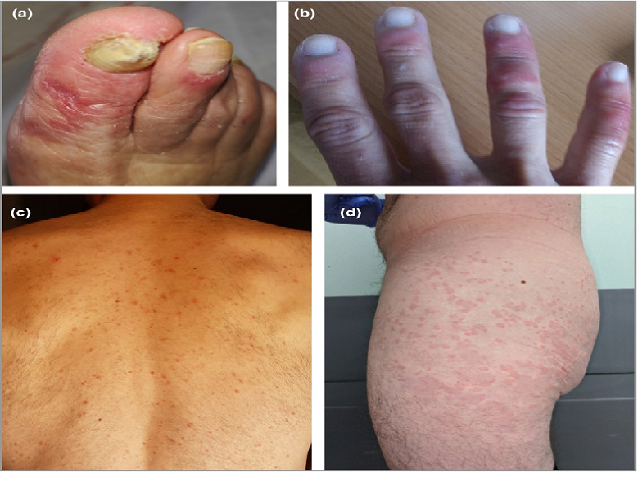 Downloads
How to Cite
Ammulu, M. ., Nelluri, K. D. D. ., Vemuri, P. K. ., Mallampati, S. C., & Poda, S. . (2022). COVID 19: A New Insight Into Organ Failure and Compli-Cations Caused by Novel SARS-CoV-2 Virus and Discussion on the Role of Nanotechnology in Detection, Treatment and Prevention of the Disease. Current Trends in Biotechnology and Pharmacy, 16(4), 577–602. https://doi.org/10.5530/ctbp.2022.4.90