Evaluation of In-vitro Anticancer Effect of Hydroalcohol-ic Extract of Lepidagathis spinosa Wight Ex Nees.
Keywords:
L.spinosa, Antioxidant, Anticancer, MTT assay, Compound isolation
Abstract
People, for the most part in rustic environments and lately, those unsatisfied with usual medicine, use medicinal plants for their therapeutic effects.This ongoing study deals with the in vitro antioxidant and anticancer activity of hydroalcoholic extract of L.spinosa wight Ex Nees., (L.spinosa) is a herb in the equatorial zone of Asia belonging to the family Acanthaceae. Total phenolic and flavonoid content was dogged. Antioxidant activity was valued by total antioxidant capacity, DPPH assay. By using MTT assay cell feasibility of total cell lines such as Rat skeletal muscle cell line (L6), Ehrlich Ascites Carcinoma (EAC), Human Breast cancer cells (MCF 7), Human Cervical cells (He La) and Human Hepatocellular carcinoma cell lines (Hep G2) were dignified against various doses of extracts. Isolate the active compound by using chromatographic performance. Hydroalcoholic extract of L.spinosa exposed more powerful activity against EAC & Hep G2 cell lines but average activity against MCF 7 & He La cell lines. The anticancer and antioxidant nature of the hydroalcoholic extract is due to the occurrence of numerous secondary metabolites like phenolic compounds, flavonoids, terpenoids, alkaloids, etc. The results obviously exposed the hydroalcoholic extract of L.spinosa as a good antioxidant with a significant anti-cancer effect.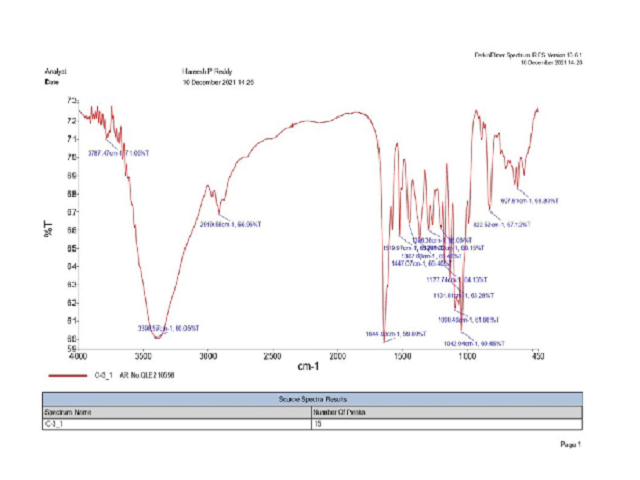 Downloads
How to Cite
Ponnusamy, S. ., & Balakrishnan, S. . (2022). Evaluation of In-vitro Anticancer Effect of Hydroalcohol-ic Extract of Lepidagathis spinosa Wight Ex Nees. Current Trends in Biotechnology and Pharmacy, 16(4), 518–528. https://doi.org/10.5530/ctbp.2022.4.85