Non-Recombinant Mutagenesis of Bacillus mojavensis CUIE1819 for Hyper Production of Lipase and Treatment of Polluted Lakes
Keywords:
Microbial Lipase, Screening, Production, Lipase assay, Oil degradability, Mutagenesis
Abstract
Microorganisms that degrade oil contribute significantly to the bioremediation of polluted lakes. Many microorganisms synthesize lipases, which are commercially significant. In the present study microorganisms producing extracellular lipase were isolated from various polluted lakes in Bangalore by using tributyrin agar. A lipase assay was done to determine the most efficient lipase-producing organism, which was then named Bacillus mojavensis CUIE1819 based on 16srRNA sequencing. After UV irradiation, the selected immobilized organisms were used to treat the lake water samples.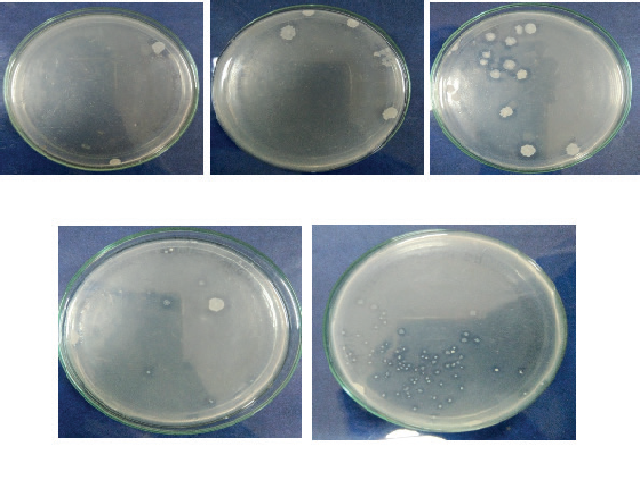 Downloads
How to Cite
J, I. I., Nagaraju, E. V. ., Reddy, V. D. ., & Paari, K. A. . (2022). Non-Recombinant Mutagenesis of Bacillus mojavensis CUIE1819 for Hyper Production of Lipase and Treatment of Polluted Lakes. Current Trends in Biotechnology and Pharmacy, 16(4), 471–480. https://doi.org/10.5530/ctbp.2022.4.80