Development, Preparation of Berberine Loaded Magnetic Nanoparticles by Modified Co-Precipitation Method and Characterization for Enhanced Dissolution and Stability Studies
Keywords:
Co-precipitation Method, FTIR, HRSEM, VSM, Loading efficiency, Stability, Dissolution study.
Abstract
The main goal of this present study was to prepare berberine loaded magnetic nanoparticles and to study some characters like bioavailability, stability, and dissolution. Berberine is an isoquinoline alkaloid naturally-derived from Berberis aristata additionally called Indian barberry, "chutro" or tree turmeric, is a shrub belonging to the family Berberidaceae and the genus Berberis comprising about 450-500 species of deciduous evergreen shrubs which well-known shows an extensive spectrum of pharmacological benefits, consisting of antiviral and anticancer houses etc. The Magnetic Nanoparticles was prepared with Iron salts by encapsulating a herbal drug BBR into the prepared magnetic nanoparticles which was characterized by FTIR, XRD, SEM, TGA, Drug loading Efficiency, zeta potential, VSM and Stability Studies. The data obtained from the XRD, FTIR and TGA studies states that formed BBR/MNPs was present in the structure with iron, silanol groups and berberine moieties. The average particle size after loading with berberine of MNPs 100 to 250 nm shown a regular spherical shape which was shown by results of HRSEM. The zeta potential value was found to be -9 mv and 15 mv at pH 6 respectively. The VSM results shown that value of Fe-MCM-41 MNP is (81.76emu/g). The in-vitro dissolution studies at a three different PH 5.5, 6.5, 7.4 were 86%, 84% and 82%, of four BBR/MNPs was stated. Loading efficiency and stability were good. All four prepared types of magnetic nanoparticles are good in structurally arranged, sufficient percentage of elements on their particle surface along with good size range, which possess high surface area and high pore volume, show magnetic response sufficient for drug targeting in the presence of an external magnetic field. Dissolution study of Berberine loaded MNP of Fe-MCM-41 shown maximum drug release at PH 5.5.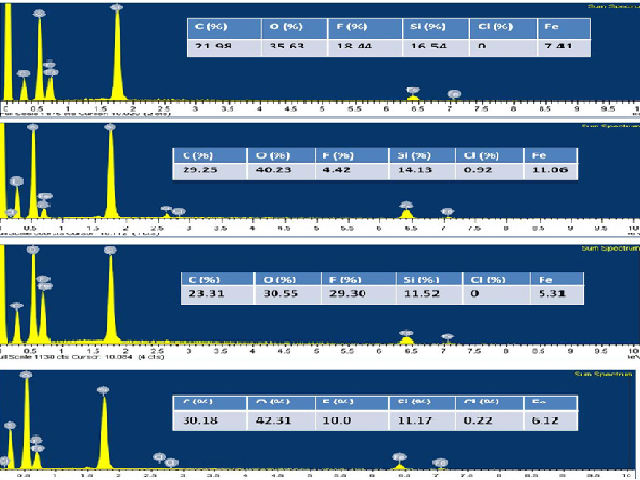 Downloads
How to Cite
Latha A, V. satya M., & Darwin, C. R. . (2022). Development, Preparation of Berberine Loaded Magnetic Nanoparticles by Modified Co-Precipitation Method and Characterization for Enhanced Dissolution and Stability Studies. Current Trends in Biotechnology and Pharmacy, 16(3), 288–299. https://doi.org/10.5530/ctbp.2022.3.42