Assessment of Developmental Toxicity of Indigo (Indigofera tinctoria L.) - An Industrially Important Dye in Zebrafish (Danio rerio)
Keywords:
Denim, Developmental toxicity, Indigo dye, Spectroscopy
Abstract
Chemically synthesized dyes have been used, mainly in textile industries for dyeing textile fabrics. Even though natural dyes have had a long history of being used to dye textiles, their importance and use have gradually reduced due to superior color fastness and their synthetic counterparts' cost-effectiveness. However, it can cause harm to the environment (water) and its associated life (mainly aquatic) if not disposed of properly. Certain synthetic azo dyes, owing to their detrimental effects on the environment, have since been banned. Indigo, obtained primarily from Indigofera tinctoria L. is one of the first dyes to be used by mankind and is still in use. Synthetic Indigo is predominantly used and preferred over natural Indigo because synthetic Indigo gives a better- finished look, and natural Indigo yield is too low to meet the denim industry's demands. In this study, natural Indigo extracted from the leaves of I. tinctoria L., and synthetic Indigo were characterized using FTIR and UV spectroscopic techniques. The develop-mental toxicity of the dye was studied on Zebrafish (Danio rerio) embryos. Lethal concentrations, abnormalities caused by the dye and morphological changes of the embryos have been studied. Toxicity levels were evaluated by calculating the LD50 values on the embryonic stages at 24h, 48h, and 72h. Morphological changes were noted using microscopic observations. Sublethal effects (spinal curvature, loss of pigmentation of the embryos) were observed in higher concentrations of the synthetic dye as well as the natural dye, but in lower concentrations, there was normal development of the Zebrafish embryos. In light of the study, there is a need for proper disposal of the by-products (during the production process) and the dye itself.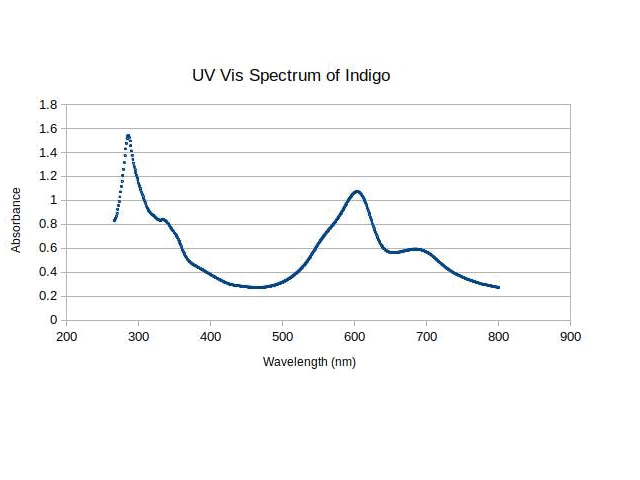 Downloads
How to Cite
Bhushan , S. ., & Ramamoorthy, S. (2022). Assessment of Developmental Toxicity of Indigo (Indigofera tinctoria L.) - An Industrially Important Dye in Zebrafish (Danio rerio). Current Trends in Biotechnology and Pharmacy, 16(Supplement 1), 09–14. https://doi.org/10.5530/ctbp.2022.2s.26