In Vitro and In Vivo Studies of Argemone mexicana Linn. Extracts Against Cobra Venom (Naja naja) Induced Toxicity
Keywords:
Anti-ophidian, Naja naja, Medicinal plants, Edema
Abstract
In accordance to ethnobotanical reports, the plant Argemone Mexicana Linn. possess anti-ophidian properties. The current study is focussed on the inhibition property of the medicinal plant extracts against selective activities (PLA2 and hemotoxic) of Indian cobra venom. In vitro studies showed 100% PLA2 inhibition (1:50) and 100% inhibition of hemolysis activity of Naja naja venom (1:80) by methanolic extract of A. Mexicana. In vivo studies were carried out to determine the ED50 value of the selected extracts. Histopathology analysis revealed that A. mexicana methanolic extract has proved its potential to inhibit the Naja naja venom-induced toxicity and paw edema studies revealed a reduction in the toxicity upon treatment with the methanolic extract.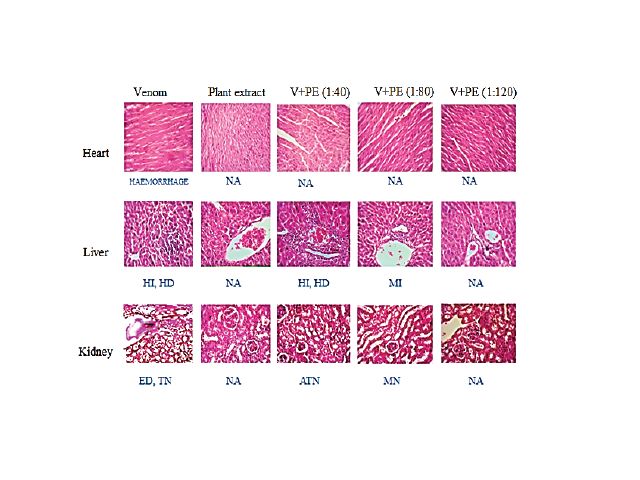 Downloads
How to Cite
Miriam, J., Srimathi, R. ., & Jayaraman, G. . (2022). In Vitro and In Vivo Studies of Argemone mexicana Linn. Extracts Against Cobra Venom (Naja naja) Induced Toxicity. Current Trends in Biotechnology and Pharmacy, 16(Supplement 1), 01–08. https://doi.org/10.5530/ctbp.2022.2s.25