Hepatoprotective Activity and Antioxidant role of Hymen-odictyon excelsum Bark Against Paracetamol-Induced Hepatotoxicity in Rats
Keywords:
Hymenodictyon excelsum, Paracetamol, Hepatoprotetive, Silymarin, Antioxidant
Abstract
Hymenodictyon excelsum Wall. belonging to the family Rubiaceae, is a medium deciduous tree grown in Himalayas and used traditionally in Sikkim, North-East India for different medicinal purposes. The present work investigated the hepatoprotective activity of methanol extract of Hymenodictyon excelsum stem bark (MEHE) against paracetamol-evoked hepatic lesions in rats. Liver toxicity was elicited in Wistar albino rats by single oral administration of paracetamol at the dose of 640 mg/kg body weight. Then MEHE was given orally to rats at the doses of 200 and 400 mg/kg body weight for 16 consecutive days. Silymarin (25 mg/kg body weight) similarly was employed as reference drug. Hepatoprotective activity was assessed by the determination of hepatic functions viz. SGOT, SGPT, ALP, billirubin and total protein; hepatic tissue antioxidant parameters namely lipid peroxidation, reduced glutathione, superoxide dismutase, catalase and histopathological examination of liver. In MEHE treated rats, the foregoing liver function and tissue antioxidant parameters were significantly restored, when compared to paracetamol control. Histopathological study of the liver tissue demonstrated maintenance of normal hepatocellular architecture in MEHE treated rats as compared with paraetamol control, thus affirming the protective role of MEHE in paracetamol-induced hepatic toxicity in rats. From the present study in can be concluded that, Hymenodictyon excelsum bark possesses marked hepatoprotective potential in paracetamol-invoked hepatic damage in rats by virtue of its antioxidant role in vivo.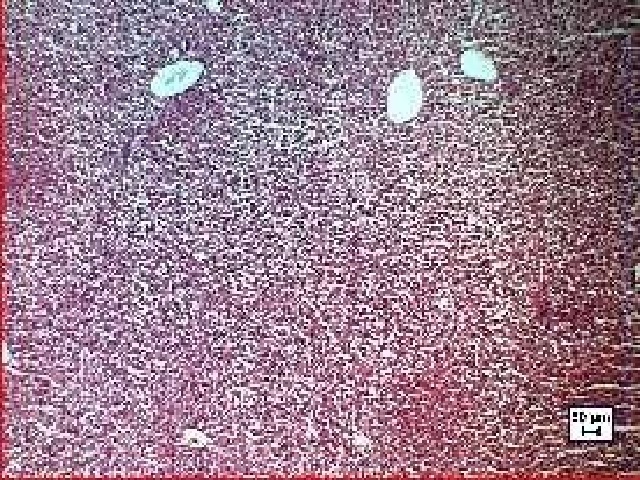 Downloads
How to Cite
Kar, B. ., Ghosh, G. ., Rath, G. ., & Bhattacharya, S. . (2022). Hepatoprotective Activity and Antioxidant role of Hymen-odictyon excelsum Bark Against Paracetamol-Induced Hepatotoxicity in Rats. Current Trends in Biotechnology and Pharmacy, 16(2), 203–210. https://doi.org/10.5530/ctbp.2022.2.19