Academic output in smart agriculture with Conservation of Natural Resources : Indian vs. Global Scenario
Keywords:
Smart agriculture, Mitigation, Biotic Stress, Abiotic stress, Conservation, Natural resources, Biodiversity
Abstract
Agriculture is the source of GDP for any country. Effort is being made to analyze the trend of contributors at India and global with identification of major/top research areas, publishing journals, fund sources, organizations, researchers; group authors and cited papers in the index databases of Clarivate Analytics from 2014-2019. India is leading globally in the area of smart agricultural, more paper published in the stream of computer science and engineering. After exploration of this area it is observed that India maintains its growth at global level from last six years. Pure research work performed mainly in environmental science, S & T and biodiversity conservation. National agencies are funding more at national and International level. French National Centre for Scientific Research (CNRS) and Indian Council of Agricultural Research (ICAR) are doing much effort to promote smart agriculture at abroad and home respectively. IEEE (Institute of Electrical and Electronics Engineers) and IOP (Institute of Physic) are top group authors. Our study reveals that Indian papers did not get much citation.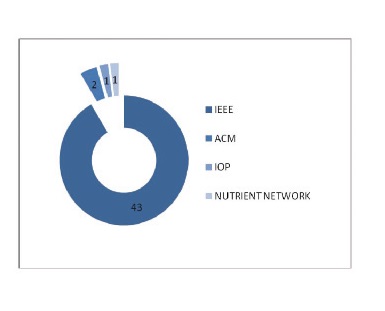 Downloads
How to Cite
Kumari, N. P., Jayasomu, R., & Verma, M. . (2021). Academic output in smart agriculture with Conservation of Natural Resources : Indian vs. Global Scenario. Current Trends in Biotechnology and Pharmacy, 15(1), 101–109. https://doi.org/10.5530/ctbp.2021.1.11