A Review on Herbal Skincare Creams
Keywords:
Herbal, Acne, Aging Hyperpigmentation, Antimicrobial activity
Abstract
Skin is the largest organ of the human body which has been outlined to have more than 20 vital physiological functions. Skin acts as a protective barrier against pressure and trauma. It also acts as a barrier for external environments including pollution, sunlight, radiation, harmful microbes, and chemical. Skincare products are medicinal formulations prepared to be used on external parts of the human body to produce therapeutic topical eff ects and shield the deteriorated skin. Herbal skincare creams have been widely used by many generations for centuries for the purpose of skincare. Nowadays, these herbal skincare creams are becoming more popular and prevalent among people due to their mindset and concerns about synthetic or chemical substances that may lead to adverse eff ects. The main factors that lead to the usage of herbal ingredients in skincare creams are their outstanding antioxidant, antimicrobial, and tyrosinase inhibition properties. The studies on the potential pharmacologically active herbs for skincare creams allow us to understand their importance. In this review, several examples of herbs being used and still undergoing clinical studies were identifi ed according to diff erent skin conditions includes hyperpigmentation, skin aging, and acne. This detailed work might contribute to accomplishing consumer demand.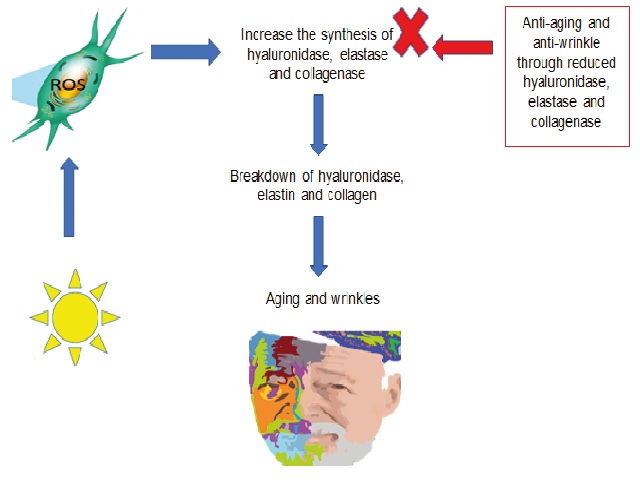 Downloads
How to Cite
Leong, M. Y. ., Mogana, R., Selvaraja, M. ., Chinnappan, S. ., Por, C. S. ., Yap, C. S. ., Tan, P. L. ., & K, D. . (2021). A Review on Herbal Skincare Creams. Current Trends in Biotechnology and Pharmacy, 15(4), 455–470. https://doi.org/10.5530/ctbp.2021.4.48