Design, Development and In Vivo Evaluation of Core in Cup Tablets of Azathioprine
Keywords:
LC-MS/MS, Azathioprine, Core in cup tablet, In-vivo studies
Abstract
Azathioprine is the drug of choice for treatment of active inflammatory bowel disease (IBD). Core-incup tablets have been developed based on combination of hydrophobic polymers and a gelling hydrophilic polymer, microcrystalline cellulose, to achieve a prolonged release formulation of Azathioprine tablets using Cellulose acetate phthalate as coating polymer to produce a delivery system in which the release of drug is modulated. The objective of this study was to investigate differences in the pharmacokinetic patterns between an optimized core in cup Tablet formulation and pure drug of Azathioprine. The formulations were administered to 2 groups of white New Zealand rabbits (n=6) following cross over design pattern and the plasma levels were measured using LC-MS/MS method. Pharmacokinetic parameters were determined for each formulation. The comparison of the plasma time curves of the dosage forms showed that each dosage form caused significant differences in the drug plasma levels. The optimized core in cup Tablet formulation showed some lag phase initially before releasing the drug. The mean residence time of core in cup Tablet formulation (21.59 ±0.036hrs) was found to be more than pure drug of Azathioprine (2.66 ±0.02hrs). Core in cup Tablet formulation alleviating the conditions of experimental model of colitis, if the time of administration and pulse time are adjusted to the circadian pattern. From the above results, it can be concluded that the prepared core in cup tablet can be considered as one of the promising formulation techniques for chronotherapeutic management of inflammatory bowel disease.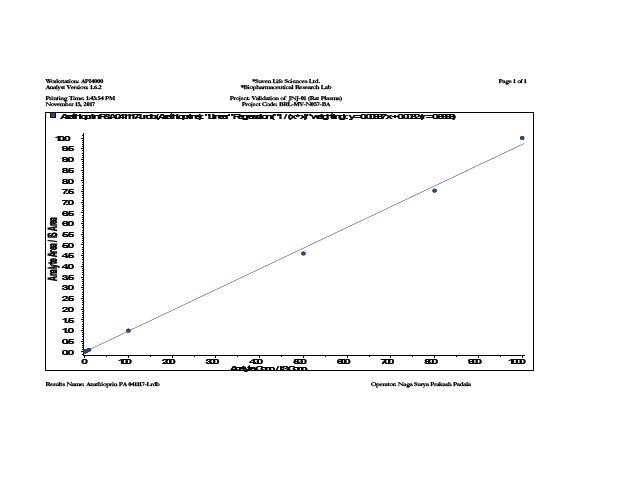 Downloads
How to Cite
Parija, S. ., Mohanta, G. P. ., Nanda, U. ., & Saikishore, V. (2021). Design, Development and In Vivo Evaluation of Core in Cup Tablets of Azathioprine. Current Trends in Biotechnology and Pharmacy, 15(4), 377–382. https://doi.org/10.5530/ctbp.2021.4.38