Zirconium alginate beads: A renewable source for the biosorption of fluoride from contaminated ground water
Keywords:
Alginate, Bioremediation, Biosorption, Fluoride, Groundwater, Zirconium
Abstract
In view of the fluoride induced toxic effects on human health; an effective and simple biosorption method was developed for fluoride laden groundwater using zirconium alginate beads. The various parameters affecting the batch adsorption in fluoride spiked groundwater such as initial fluoride concentration (2.5-10 mg/L), residence time (10-120 min) and pH (5, 7, 9) were studied. The fluoride concentration in the solutions was measured by spectrophotometry at 550 nm using in-house developed zirconyl-xylenol orange complex reagent. The biosorbent was characterized with techniques such as X-ray diffraction (XRD), Fourier transform infrared Spectroscopy (FTIR), scanning electron microscopy (SEM) and energy dispersive X-ray fluorescence (EDX). At pH 5, 7 and 9; fluoride removal of 90.5, 46.6 and 88.8% by the biosorbent was noted in groundwater spiked with 10 mg/L of fluoride, within 30 min. Thus, the zirconium alginate beads were found to be potential biosorbents for remediation of groundwater contaminated with fluoride. Further studies are going on to find out the reusability of the developed biosorbent at field conditions. The biosorption mechanism was derived from sorption studies, FTIR, SEM and EDXRF techniques.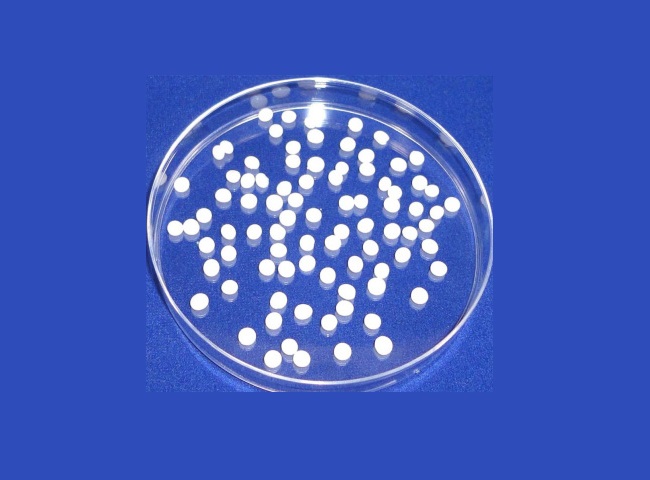 Downloads
How to Cite
Kora, A. J. (2021). Zirconium alginate beads: A renewable source for the biosorption of fluoride from contaminated ground water. Current Trends in Biotechnology and Pharmacy, 15(1), 70–78. https://doi.org/10.5530/ctbp.2021.1.8