Identification, Isolation and Characterization of Poly-Hydroxy Butyrate (PHB) Producing Bacteria, and Extraction of the PHB Granule
Keywords:
Bioplastics, Bacillus subtilis, Pseudmonas aeruginosa, Optimization
Abstract
Plastics, a non-renewable and non-degradable material have become one of the reasons for health crisis. Negative impact of plastic use on wild life and human health looks for an alternate that meets the requirement of human needs and also reduce the nuisance caused to the nature. Plastics that are bio based and degradable and similar to the properties of synthetic plastic is the solution to the problem and are termed as bio-plastics. In the present work, an attempt was made to isolate polyhydroxy butyrate (PHB) producing microorganisms from two different samples, garage soil sample and root nodules of Trigonella foenum-graecum leaves. The study also focused on the optimizing cultural conditions for the two isolated and identified PHB producing microorganisms, Bacillus subtillis and Pseudomonas aeruginosa by changing the parameters, viz., incubation time, pH, carbon source and nitrogen source. Maximum PHB was obtained when the media was supplemented with Glucose as Carbon source for both Pseudomonas aeruginosa and Bacillus subtilis, Ammonium nitrate as Nitrogen source for Pseudomonas aeruginosa and Urea for Bacillus subtilis. The optimum pH was found to be pH 7 for both Pseudomonas aeruginosa and Bacillus subtilis and the optimum temperature was found to be 37˚C for Pseudomonas aeruginosa and 30˚C for Bacillus subtilis. The study also showed that Pseudomonas aeruginosa yields more PHB than Bacillus subtilis in comparison.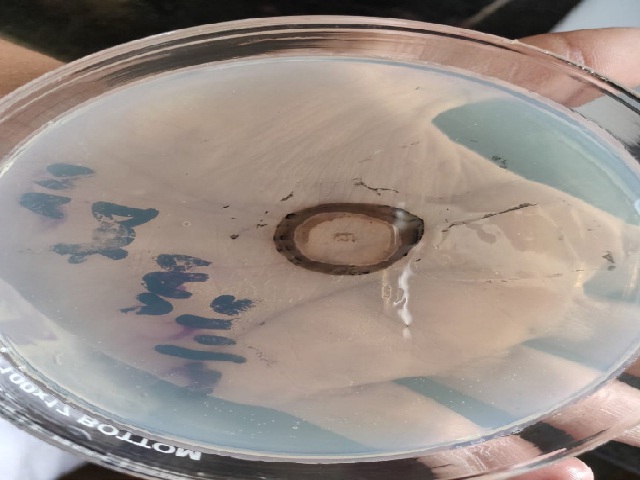 Downloads
How to Cite
V, A., P, P. ., G, V. ., & R, E. S. . (2021). Identification, Isolation and Characterization of Poly-Hydroxy Butyrate (PHB) Producing Bacteria, and Extraction of the PHB Granule. Current Trends in Biotechnology and Pharmacy, 15(5), 540–544. https://doi.org/10.5530/ctbp.2021.3s.51