Effect of bacterial endophytes - Azospirillum brasilense and Pseudomonas fluorescens on growth and yield of Brinjal var. Annamalai in field trial
Keywords:
Endophytes, Microbial inoculants, Brinjal, Azospirillum brasilense, Pseudomonas fluorescens
Abstract
The trial was carried out in agriculture field, Karaikal during the season of June- September to test the efficacy of isolated bacterial endophytes from the roots of brinjal as microbial inoculants in seeds along with inorganic fertilizers in soil on growth, yield and some biochemical constitutions of brinjal (Solanum melongena L.) and considering the growth, yield and the biochemical constitutions, the data revealed that maximum parameters were recorded in T6 and The results showed that the application of microbial inoculants and inorganic fertilizers and their combinations significantly influenced the growth, yield, quality and biochemical contents of brinjal. The mixed application of 100% Chemical fertilizer with combination of Azospirillum brasilense and Pseudomonas fluorescens received best performance of brinjal compared to other treatments.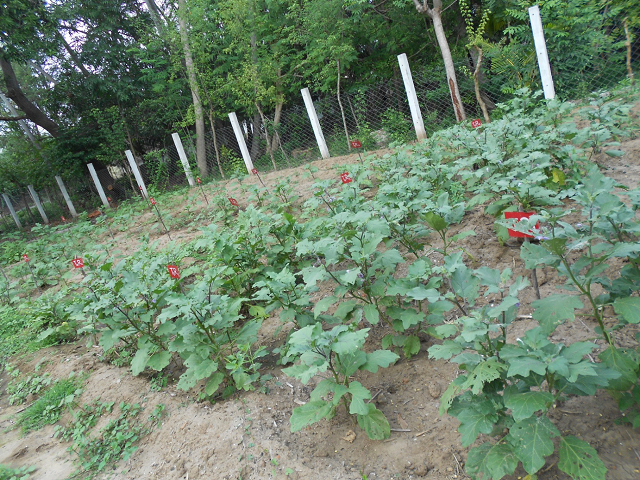 Downloads
How to Cite
U, S., & Gandhi, A. (2021). Effect of bacterial endophytes - Azospirillum brasilense and Pseudomonas fluorescens on growth and yield of Brinjal var. Annamalai in field trial. Current Trends in Biotechnology and Pharmacy, 15(5), 489–495. https://doi.org/10.5530/ctbp.2021.3s.44