Growth Response of in vitro regenerated Drymaria cordata (L.) Willd. ex Roem. & Schult. to inoculation with Arbuscular Mycorrhizal fungi
Keywords:
Arbuscular mycorrhizae, Regenerated, Rhizosphere, Glomus mosseae, Glomus fasciculatum
Abstract
Drymaria cordata (L.) Willd. ex Roem. & Schult. commonly known as 'West Indian Chick weed' is a potential herb used in traditional medicine in the treatment of many ailments. The main active principles therapeutically are known as drymaritin and isovitexin. Arbuscular mycorrhizae (AM) are symbiotic associations between plants and soil fungi that play a vital role in plant growth and development as well as soil quality. In the present investigation, an attempt was made to determine the growth responses of in vitro regenerated Drymaria cordata to inoculation with arbuscular mycorrhizal fungi. Both normal and in vitro regenerated plants of Drymaria cordata were inoculated with Glomus mosseae and Glomus fasciculatum. All the inoculated plants showed significant morphological results over control after a period of 30, 60 and 90 days of inoculation in polyhouse pot experiment. The percent of colonization and the number of spores in the rhizosphere of the in vitro regenerated plants are significantly more than the normal plants. Inoculation of in vitro regenerated plants with Glomus fasciculatum showed maximum mycorrhizal inoculation effect. Mycorrhizal inoculation significantly increased the biomass, root and shoot length, plant height, leaf area, number of branches, number of nodes per branch and internodal length. Such increases were related to the intensity of mycorrhizal association in the root. These findings indicate that mycorrhizal inoculation can be a suitable and alternative method to improve the growth of Drymaria cordata.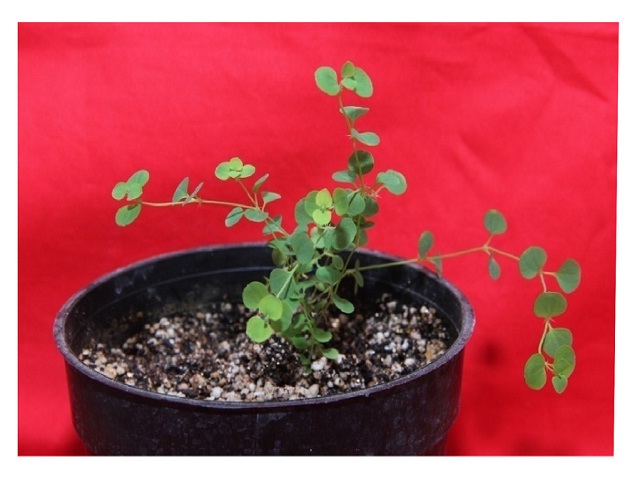 Downloads
How to Cite
MN, I. ., & DH, T. . (2021). Growth Response of in vitro regenerated Drymaria cordata (L.) Willd. ex Roem. & Schult. to inoculation with Arbuscular Mycorrhizal fungi. Current Trends in Biotechnology and Pharmacy, 15(5), 452–458. https://doi.org/10.5530/ctbp.2021.3s.39