Water quality analysis of ground water from locations in North Bangalore
Keywords:
Water, Quality, Physiochemical
Abstract
Water quality can be defined as the chemical, physical and biological characteristics of water, usually in respect to its suitability for a designated use. Water has many uses, such as for recreation, drinking, fisheries, agriculture and industry and the quality of the water for each of the above-mentioned uses have different defined chemical, physical and biological standards necessary to support that use. We expect higher standards for water we drink and swim in comparison to that used in agriculture and industry. Water quality standards are put in place to ensure that the water is safe to use and also supports efficient utilisation of water for that specific purpose. Water quality analysis is to measure the required parameters of water, following standard methods, to check whether they are in accordance with the standard and provides us an opportunity to monitor the water quality on a regular basis. Groundwater is generally an excellent source of water for drinking, cleaning, bathing, irrigation and industrial purposes. The quality of water invariably is contaminated in many ways by natural, agricultural and anthropogenic activities with the release large number of pollutants into the water bodies. The objective of this study is to perform qualitative analysis of some physicochemical parameters of groundwater in study area. This may be considered as reference for the society to get cautious about the impending deterioration of their environment and health.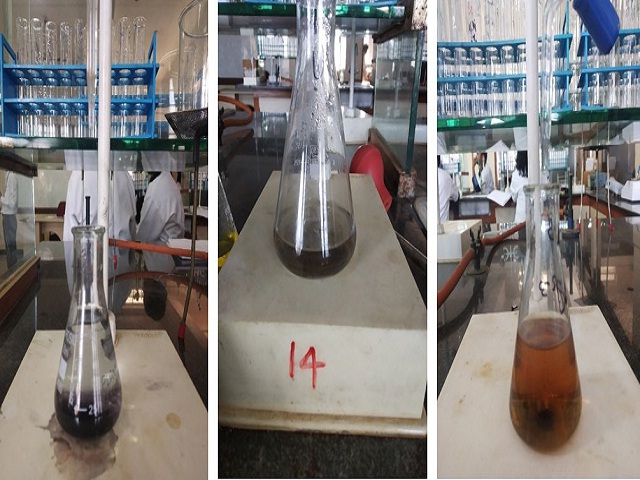 Downloads
How to Cite
M, S. A., S, V. ., Akkara, P. J. ., Gretel, A. ., John, N., & Josephine, M. (2021). Water quality analysis of ground water from locations in North Bangalore. Current Trends in Biotechnology and Pharmacy, 15(5), 437–443. https://doi.org/10.5530/ctbp.2021.3s.37